Sunday Run/Hike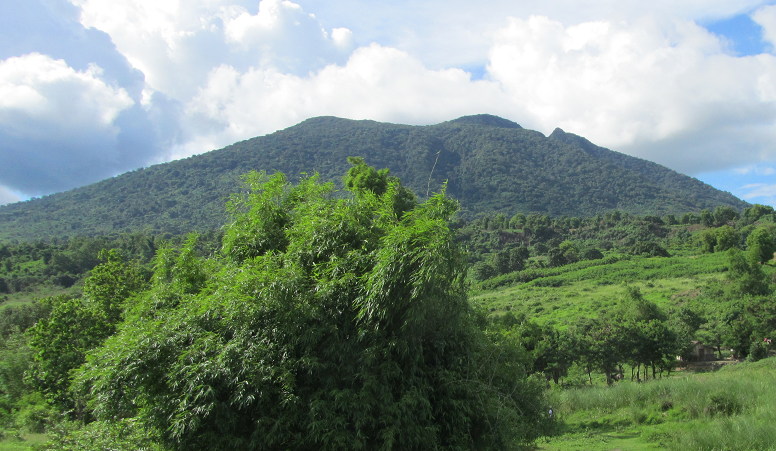 Who: All - Adult themed - Children welcome but Parental discretion advised
When: Every Sunday
Price: Men 300 Peso, Women 150 Peso, Kids 100 Peso for ordinary runs. Special runs like the AGPU or Anniverasy may have different run fees.

Upcoming Angeles Hash runs
Previous Angeles Hash runs
Number
Date
Location
Remarks
Hare
1 2 3 4 5 >
2124
4/21/2019
Over the bridge to nowhere, turn left towards the Adventure Park. Park under the mango trees.
Fabulous Easter Hash! Dry feet. Short trail 4 km, long 7 km. Highly esteemed hares.
Stupid Deaf Cunt & Bum Steer
2123
4/14/2019
LOCATION CHANGED!! The Mango Grove. Over the bridge to nowhere, right at rock crushing, over metal bridge, left after the big wall, follow the dirt track to the usual place under the mango trees.
Long & short. Short will be easy, long not too hard - promise!! On on at Premiere.
Nancy Boy
2122
4/7/2019
Cuayan, pass the police station on corner of Friendship Hwy and Poinsettia avenue, follow the dike, after passing the Manuali barangay hall, turn right, down over river bed to field on right. Click on run # for map.
If you are tired of trash on trail this is the hash for you. Beautiful nature, no dumps. 6.5 km and 9.5 km trails. Shortcut available. On Home Premiere. Please follow trails around fields. Be careful of the growing plants.
Vendor Bender & Suso
2121
3/31/2019
Start is at the Picnic Ground. Go past El Kabayo and take the first left into the car park. Go through the car park, veer right at the big tree and follow the path along the storm water drain to the start.
There are two runs; 5.5 kms and 7.5 kms. Both are on very easy terrain.
Sunshine, Moonshine and Piss Weak
2120
3/24/2019
Clark Adventure park, Magic Mountain. Over the Bridge to nowhere, take the first left turn. Go a few hundred meters back toward the river then at the T turn right and follow the road up to the top of the hill to the Clark Adventure park. Start point is about 200 meters east of the Go card track, near the mango trees.
Short trail is 4 km and the Long about 7 km On- Home is the Premier Hotel
Tight Ass
2119
3/17/2019
Go up Mainang Rd approx 1.5 klms on right hand side is field /brick wall, being there before Short 5.5 is Long 6.5 kms
On home Premier Hotel
Soggy D**khead
2118
3/10/2019
Across the bridge to nowhere. Right at the T. Across the steel bridge. Left after the concrete wall on to the Mango Grove.
1 trail about 6-6.5 k. Nothing hard. On home Premier.
soggy butt
2117
3/3/2019
Mainang. Aprox. 2 km after the coathanger bridge turn left direction Mainang. The start is on the main road below the wooden house before the final hill. We have been there several times. Onhome is Premiere Hotel
6 km trail. Shortcut options. There will be a split between easy and hard. The trails join again after only 400 m. The hard trail is a must for real hashers and a no-go for the rest. If you are not confident on the hard trail, please turn around.
Cujo & Kaput
2116
2/24/2019
Shock Horror... NOT at Porac. Starts at "Kurt's Mangoe trees". Bridge to nowhere, right at junction, right at crusher plant, over bailey bridge, left at end of long wall. keep going about 2Km.
Trail is only 5.1 Km (not 5.7). On Home - Barbarinos,
dances with dogs and mouse
2115
2/17/2019
PARADISE RANCH!
Start is at the PAVILLION at Paradise Ranch (follow the powder marks once inside Paradise Ranch). Two trails S=4km L=6km. On Home at Premiere Hotel.
Proposition and Wild Wolf!
2114.
2/10/2019
San Vicente. Field on the right of the road going to the Gazebo. Bridge to Nowhere, right at the T junction,left up towards the Helipad, but instead of going to the Helipad turn left, the road has been graded..
Short 4Km Long 6Km. On-Home Premiere.
Induces & Hash Discount.
2113
2/3/2019
AGPU Run @ Villa Valentine at San Martin!
All 3 trails start at the upper road after San Martin. Cars & jeepneys can park at the rear of Propo's Pad (Villa Valentine) on the grass by the trees. 3 trails (L=8km, M=5km, S=3km) all with an abundance of ups & downs but no wet feet! Circle is at Villa Valentine with On-Home at Premiere Hotel. Run fees are 500 for men, 300 for woman, and 100 kids.
Proposition and Never Enough
2112
1/27/2019
Margot. Turn left onto gravel road just before Deca Homes Gate! Continue to field on left close to SCTEX. We've been there many times before.
Aussie run. 5km and 8km trails. No wet feet. On home is Premiere.
Banka Blower & Smack my Arse
2111
1/20/2019
McArthur Hwy. Mabalacat Turn right at Camatchilles ( 1.6 Kms. past Dau traffic lights. Go straight for 3.5 Kms. Start will be marked.
Jeepneys will leave Premier hotel 3 PM. Trail is approx. 6 Kms Flat run. The start is a golf course so please be careful where you park your cars.On home Premier.
Kaput & Trucka
2110
1/13/2019
St. Martin. Top of Hill. Close to villa Valentine. Over Bridge to nowhere. At T-junction turn left. Follow the road through village until top of the hill
6k trail. Short trail option abailable. Onhome is Premiere Hotel
Bush Diver
2109
1/6/2019
Bamban Mango Grove. Over the Bridge to Nowhere, right at "T junction", right at rock crushing plant, over Bailey bridge, left turn at end of long wall, follow road for about 2 km to Mango grove.
This will be the absolutely best trail of the year! Short trail 4 km, one 50 meter hill. Longer trail 7km (will do a part of the short trail in reverse.) On Home Premiere Hotel.
Deviant & Vendor Bender
2108
12/30/2018
Sitio Target - Last Trail of the Year! Put these GPS coordinates into Google maps 15.16553, 120.48905 - go on Clark base and take the Sapang Bato gate, turn right and follow the chalk up to the top of the concrete road. UPDATE: Looks like it will be wet on Sunday. The short trail is fairly flat, so still okay for a rainy day, but will be wet feet for sure
Long 8Km, Short 5Km. Spectacular scenery with wet feet
Egghead & Self-Satisfaction
2107.
12/23/2018
Suso mound near spillway. Over the Bridge to Nowhere, first left, then go under the bridge, and proceed though village towards spillway, about 2Km, Near gate of cattle farm.
Short trail is 5Km, long 7Km. On-Home Premiere.
Induces & Hash Discount.
2106
12/16/2018
Cuayan, drive west past the police station on corner of Friendship Hwy and Poinsettia Avenue, follow the dike, after SCTEX underpass take first right and continue to field on "hill".
Short trail is 5.5 km. Medium trail is 7.5 km. On Home is Premiere Hotel.
SusO & Vendor Bender
2105.
12/9/2018
Sapang Bato. Park to the right of the Cemetery, look for my Red Xtrail.
Short trail 4km, long 6Km. trails split at the 2.5Km mark, both have a steepish hill, but 5 minutes and it's all over, on the way back there is a security gate, just Limbo dance under it and move on.. On-Home Premiere. Not my finest work, so hoping for worst trail of the year, bring wooden spoon. OnOn. Click on run No. for map of start location.
Golden shower + Morf.