Sunday Run/Hike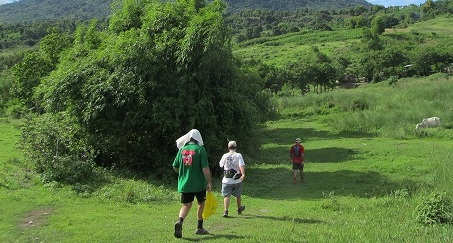 British Empire and American Colonies #384.
Saturday, July 21, 2018
Time: 3.00pm from Premiere
Location: More details later..
Remarks: Trifecta..
Hare: Two Bottles.
Who: Strictly Men Only
When: Once a Month - Determined by Hare
Price: Determined by Hare on the day (to cover transport and drinks)

Upcoming Angeles Hash runs
Previous Angeles Hash runs
Number
Date
Location
Remarks
Hare
1 2 3 4 5 >
369.
5/20/2017
Yes, we have a location thanks..
Well!, that's remarkable, Team hares.
The Scandinavian team.
376.
11/25/2017
We shall all know on the day.
Transport. A to B.
K. Thief.
330.
1/11/2014
UPDATE........ The Beach will combine with Kowloon hash, leaving Margarita 2.00pm..
Cost is 200 pesos..
Two Bottles.
328
11/30/2013
Transport.
Expect the Unexpected..
Induces mens.
343
1/10/2015
transport.
Don't be late..
Scrotum & Single Malt
351.
11/21/2015
transport, so will be out in the beautiful countryside of Pampanga.
Don't be afraid, this is Not a Marathon, this is male bonding time, Cheers.
2 Bottles
312
7/21/2012
Transport leaves Niagara at 3.00pm, out in the bundok..
Combined Kowloon/Beach run, there will be a small charge for transport and beverage "From information received we understand that the run will not be too long (perhaps), there will be no rivers to swim (maybe), we will not have to cope with any precipices (possibly), but it should be obvious by now that there is a catch somewhere, hounds are advised to keep an eye open for scenic views. "Now those hounds who remember the last time ;this advice was given will know what to expect, (if they survived), to the rest - poor innocents - we can only say 'BEWARE'"
Secret!!
372.
8/19/2017
Transport from Niagara, don't be late..
The dynamic Duo to entertain us, as only they know how.. Back to basic's Beach run, ending at STB.
2Bottles and Single Malt.
359
7/30/2016
Town run start at Charlies At The Bend
5 Km run, On home has Pool and Gym.Transport for bags at start. If driving park near Premier Hotel and get jeepney to Charlies.Fees payable to Hares is ZERO Pesos
Kaput & Trucka Fucka
336
6/27/2014
The start Will be from the Water Tower at the Top of Diamond Sub. Across from the Car Wash !!!!
The Run will be between 4 to 5 k !!!! it will be an A to B trail . If you are planning to drive talk to me about where you can park your car !!! Will be a Flat Walk , no Mt's , may be two or three Rivers to cross !!!! some mad caribou's !!!!!!! hahahah ON ON ON
rusty nail
362
10/22/2016
The hares can't tell you as they don't know. But they know where the start is though. Hmmm, that's not true, Mr Wanker is never sure of anything....
Transport of bags, to the on-home, will be provided by luxury limousine.
Bush Wanker & Suso
346
6/23/2015
The concrete benches/open market area where the old railway lines intersect Fields Avenue, on the same side of the road and just up a bit from JJ.
Olde skool BEACH. 5km max, no women, no dogs, no kids, no gays, no wet feet, no early starting, no armchairs, no whinging. This is back to hashing at it's best, start together, run together, drink together. Car Drivers: Park near Premiere Hotel. Chaps: Please bring your swimmers if you fancy a dip, no mankinis allowed.
Bloody Fairy
300
8/20/2011
TBA
Single Malt
6/2011
6/11/2011
TBA
Pussy Licker
345
5/9/2015
SUBIC! Transport to Subic leaves Niagara at 11.30am, limited seats in private cars.
Out of town BEACH run on Saturday May 9 at Subic. Propo will hare a 7km hilly trail near Scots Foundation north of Subic with on-home at Johans Baloy. Meeting time and place is 2PM at JOHANSSON'S in Barretto. Transport for the run start site will leave Johansson's sharp at 2PM.
Proposition
# 333
3/15/2014
Starts Just past the New Friendship Gate on the road going to Sapang Boto If Your Walking from Old Friendship jeep Stop walk on the Rt side of the street & U will see Beach Hash marks to the Start.
Will be a easy 4 k Walk & a Small Circle with a few beers. Then after the circle, will do A Bar Hop !!!! This is not a Rambo Beach, Don't like short trails , you don't have to come !!! it's for the Old Time Hashers & Cripples !!!!!!!! if You bring a bag or drive a Car go to 3 J 's which is off Texas St on the Alley Way !!!!! or you will have to carry your bag !!!!! No place to park Your Vehicles at the start. Not unless you leave them at the old Friendship Gate Area!!!!
rusty nail ???????
331
1/18/2014
Starts From old friendship gate..
Bags will be transported to end of run, if drivers want to leave there cars at the start, that's OK..
Wrong Way.
374
10/14/2017
Start is Jollibee at Friendship. If you have car park near Honey Cos (last bar. If not bar hopping park near Premier Hotel)and take jeep to Jollibee. Pool at on home.
Diamond? NO! maybe Gold or Silver. Bags taken by Starship to on home by Scottie. Beam me up Scottie.
Honeydew & Trucka Fucka
334.
4/29/2014
Start is at the Resto. Charlies on the Bend, Opposite the BPI bank, 200M before the old friendship gate.
A to A. About 6/7Km.
Soggy.
337.
7/26/2014
Start is at old Friendship gate.
7km. So not to difficult.
2 Bottles.