Sunday Run/Hike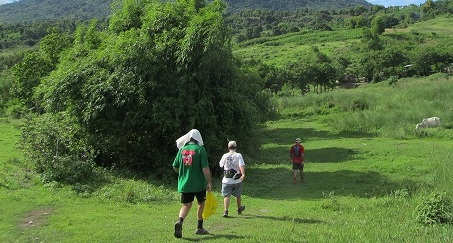 British Empire and American Colonies #379
Saturday, February 10, 2018
Time: 3 pm
Location: Meet at Niagara lounge in santos street.
Remarks: Jeepney transport.
Hare: Single Malt & Two Bottles
Who: Strictly Men Only
When: Once a Month - Determined by Hare
Price: Determined by Hare on the day (to cover transport and drinks)

Upcoming Angeles Hash runs
Previous Angeles Hash runs
Number
Date
Location
Remarks
Hare
< 1 2 3 4 >
332.
3/4/2014
Friendship near cement plant Long and a short
4k short 8k long more or less On On. Bags will be transported to finish.
weak shaft
307
2/25/2012
Friendship. From old Friendship Gate walk to Cement Plant. Walk along Margot Road for another 200/300 metres. Take left turn and start is bridge over the river.
A >>> B.
Wild Wolf
349
9/26/2015
Friendship. Usual place.
Hello Brian will be at Friendship 01.00. Need your know how regarding the bar hop.
single malt & two bottles
304
12/27/2011
Going to Sacobia.
Any inquires to Morf. cel-09212504250.
Induces Mens(aka pain in the ass) & Morphine
324
7/13/2013
Good city Run..
No Transport..
Two Bottles.
353.
1/29/2016
haha, wouldn't you like to know... Ok, beachers, two trails, one 4Km, and the other More than 4km..
3.00pm Don't be late.
Single Malt & 2 Bottles.
357.
5/28/2016
It will be a Intown run..
6Km trail, then Funtime.
2bottles.
348
8/15/2015
Jeepney leaves from Niagara bar/rest. in Santos street at 3:00 PM sharp.
Trail is A-B. Secure place will be available to store bags, etc., while you're on the trail.
Pussy Licker & Scrotum
329
12/28/2013
Junction of Perimeter Road & Friendship Highway.
Hares will not be at the start - all hashers to start at the same time, 3:00 PM, sharp. No early starters please.
Single Malt & Pussy Licker
319
2/19/2013
Make your own way to old friendship gate,Aim to be there at 3.00pm. await instructions from Hares, The run is A to B, if you have a bag the hares will transport it to B..
You will be confronted with the Wonders of our environment,Enjoy, as you might not pass this way again...
morphine and S & M. Man.
322.
5/28/2013
Make your own way to the SM Hypermarket(Old Makro) on MacArthur hiway,between Dau and Mabalacat, left side,OR meet at Niagara 3.00pm, and go en-mass on the jeep from the Hiway.
A to B. not to long, but not to short..Do hash exercises before you start, bending the right arm! FORGOT, bring 10 pesos for the jeep ride..
Soggy.
377
12/16/2017
Meet at friendship Jollibee
Transport for bags available. Bring swimming gear. Please bring extra 0 pesos for fees.
Bush Wanker
371
7/29/2017
Meet at Niagara
Jeepney transport. Long run 6 k. Short run 4 k. On home has pool. Bring swim gear. Transport of your bags available.
Kaput & Trucka Fucka
368
4/15/2017
Meet at Niagara 3.00 PM
On home has a lovely pool (we can all use this pool) Trail length to be advised later
kaput & trucka fucka
373
9/16/2017
Meet at Niagara on Santos Street. Don't be late! A to B run. Probably the worst BEACH in the world!
Transport of bags from A to B will be in luxury limousines (or trike depending on ticket class). Bring your Mankinis. Swimming allowed.
Vendor Bender & P. Licker
340
10/11/2014
Meet Niagara Bar/Rest. Jeepney to run site, so don't arrive after 3:00 PM or you'll miss it!
A-B, about 7.3 km mainly flat, dry feet if you're careful.
PUSSY LICKER
363
11/26/2016
Meet Niagara hotel and jeepney will leave promptly at 2:30 PM to go to run site.
*NOTE NEW START TIME* A to B trail
K**t Thief & Pussy Licker
370
6/24/2017
Meet Niagara.
Townrun, bring swimming gear, transport for bags available.
Samba Labamba & Susu
344
4/11/2015
Meet outside bar next to Honey Ko's on Perimeter Rd. Trail starts Sapang Bato Gate
Trail ~11 km of mostly flat, fastish terrain. There will be creek crossings, so expect wet feet. Bring water as there is little cover!
Leech My Nuggets
341.
11/1/2014
Meeting place is Mrs Robinsons, be there before 2.00pm.
This Beach is combined with the Bushranger, so one trail for the both
Soggy.