Sunday Run/Hike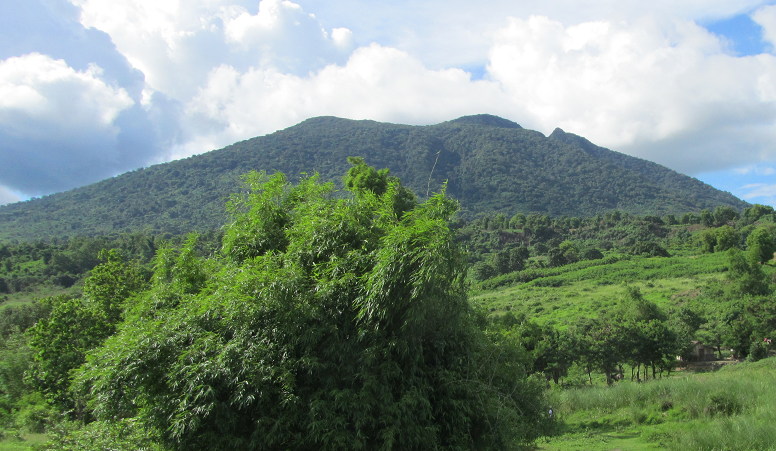 Who: All - Adult themed - Children welcome but Parental discretion advised
When: Every Sunday
Price: Men 300 Peso, Women 150 Peso, Kids 100 Peso for ordinary runs. Special runs like the AGPU or Anniverasy may have different run fees.

Upcoming Angeles Hash runs
Previous Angeles Hash runs
Number
Date
Location
Remarks
Hare
< 6 7 8 9 10 >
1748
2/5/2012
San Martin area - from the end of bridge to nowhere follow road for 1.8km until the T junction. Turn left and follow road for 4.7km and circle is on your right side. Please park on the street not to interfere with the open area for the circle.
A to A run. 6.0 km. Medium hills – one steep short one. Dry feet. On home margaritaville
Meatless and Saput
1749
2/12/2012
Make your own way to the Cement plant just past Friendship on the Sapang bato rd. ( No Transport Provided. )
A to A Run. 6k. mainly flat. On-Home Margarita Stn.
Saput & Urgh-Urgh-Urgh.
2028
6/18/2017
Cauayan - Go South on Friendship hwy, Turn west at the police station, through Cauayan. and Manuali, under the expressway and go another 300 meters to the truck parking area.
A to A run. One short difficult section which I may have to drop if it's muddy. Otherwise your normal flat Cauayan run. Probably wet feet unless we are lucky. On On Premiere.
cujo
1866.
5/11/2014
Over the bridge to nowhere, down to the T junction, turn right, on for 300m, start is near the Church.
A to A run. on-home is Margarita.
Sodermizer and Carabao licker
1832.
9/15/2013
Ag. college, San Vicente.Over the bridge to nowhere, right at the T junction, on for 300m then left up the hill, right at the top, down the hill and you're there.
A to A run. On-home Niagara
Picasso and mother Duck.
1876
7/20/2014
Start is On-Base, Carpark opposite McDonald's.
A to A Run. This is a live Hare Run!. Runners/Joggers, wait 15 minutes after hare has left. On-Home Margarita. Click on Run No. For Map..
Soggy.
1747
1/29/2012
Margot. Take the Sapang bato Rd. from friendship, 700m on from the underpass turn left onto the concrete Rd.park before the bridge..
A to A run.On-Home Margarita Stn.
Soggy dickhead
1719
7/17/2011
St. Nino, rock crushing plant, past bridge to nowhere.
A to A then On home to Anchorage. Click on the number 1719 to see a map.
Panzer & Morphine
1979
7/10/2016
Mainang: Going north on McArthur highway pass over Bamban (coat-hanger) bridge. 1.1 km after the bridge turn left onto the Mainang road. Follow the road for about 7 km to its end. The last few hundred metres is dirt/stone road after the concrete road finishes. Click on run number for picture of route.
A to A trails through very scenic countryside. Long trail is about 8.6 km and short is about 4 or 5 km. Be sure to take water if you're doing the long trail. On Home is Niagara.
Sirena & Patch Snatch
1899
12/28/2014
Ag College. Helicopter Pad Over bridge to nowhere, turn right at junction.Turn left opposite church. At top of hill turn right
A to A On home Premier Hotel
Bushwanker and Carabao Licker
1936
9/13/2015
Metro Gate, Pandan. Pass Clubhouse, turn left, then third left (see picture)
A to A, 5k and 7k runs. On-Home Marble Inn
Kaput & Trucker Fucker
1796
1/6/2013
Porac, Exit Porac interchange, then the usual U turn, straight ahead, park at the underpass. UPDATE! go through the underpass, and on for 500m park where the mango tree's used to be!
A to A, medium run, On-home Margarita. Click run No. for map.
Saput & Urgh-Urgh-Urgh
1897
12/14/2014
Across the bridge to nowhere, right at the T. Approx 2k turn left towards village. Approx 500m turn right onto dirt road. Approx 500m follow road hard right, ignoring trail straight. Approx 500m at turn (L) go rightish down narrow trail to circle/parking site. Will mark with calcimite powder.
A to A. Approximately 5k short, 8k long loop. Wet feet both trails.
soggy butt @ Poo Bear
1825.
7/28/2013
Ag. college, San Vicente.Over the bridge to nowhere, right at the T junction, on for 300m then left up the hill, right at the top, down the hill and you're there.
A to A. (NOTE: bring umbrellas, rain coats, etc; it's the rainy season. On-Home Margarita.
Sodomiser and Kaput.
1903
1/18/2015
Cuayan. Go West at Police station, corner of Friendship Highway/Poinsettia Avenue. Continue to water tower and follow the dike. Calcemine marks will guide you to start of run. Click on run number to see Google map of route to start.
A to A. 2 splits will give you a choice of medium run 10 km, 7.5 km and short and an easy 5 km!! Start of trail will not be disclosed until jeepneys have arrived. On home: Premier Hotel
Vendor Bender, Tingle Man & Au Per
1805
3/10/2013
Bamban, Take MacArthur hiway to Bamban, go over the bridge(Coathanger) on for 1.4km, then left on the Mainang Rd, on for 1.3km, then a right turn(will be marked)down there for 400m..
A to A. 5/6km run, couple of steep spots!.. On-Home Margarita. Click on run No. for map.
Soggy dickhead
1867.
5/18/2014
San Martin. Over the bridge to nowhere, down to the T junction, turn Left, up through the village to the top of the hill, overlooking Randys farm.
A to A. 5km for walkers. 7km for the runners.On-Home Margarita. Fishy is there partly for quality control to ensure that it is a 'normal' run: no bush-cutting etc. but also because it's her 50th hash with Angeles.
Nancy Boy & Fishy.
1738
11/27/2011
Start 100m inside Sapang Bato gate, on base.
A to A. 7km easy run, On-home Niagara, on Santos st.
Soggy & Saput
1741
12/18/2011
Same as last week, Porac, park under the mango tree's.
A to A. a split in the trail, go left shorter, go right longer.On-home Margarita.
Saput & Morphine.
1829.
8/25/2013
Cauyan. Right at the police Stn. on Friendship Hiway, all the way to the end, turn left, and about 1.5km to start.(where Cujo started a few months back)..
A to A. about 8km, mainly flat and No wet feet!well hopefully..On-Home Niagara.Sorry for the late posting, computer problems..
Single Malt and Sipsip.