Sunday Run/Hike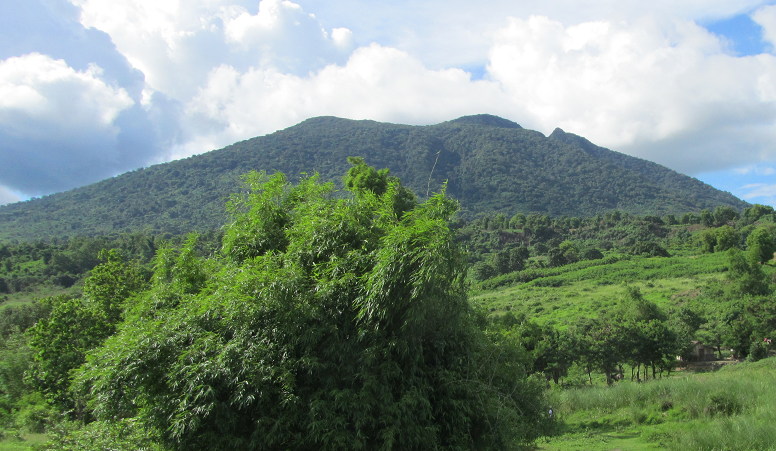 Next weeks Run #2072.
Sunday, April 22, 2018
Time: 3pm from Premiere
Location: Dip by river. From the bridge to nowhere, turn right at San Vicente, turn left at rock crushing, turn right at village, turn right at next fork, then follow the track down to the river. We've been there before. Click on Run No. for map.
Remarks: A pleasant Sunday afternoon stroll. Long about 7-8k with a hill, short about 5-6k with only little bumps. On on at Premiere
Hare: Nancy Boy
Who: All - Adult themed - Children welcome but Parental discretion advised
When: Every Sunday
Price: Men 350 Peso, Women 150 Peso, Kids 100 Peso

Upcoming Angeles Hash runs
| Number | Date | Location | Remarks | Hare |
| --- | --- | --- | --- | --- |
| 2072. | 4/22/2018 | Dip by river. From the bridge to nowhere, turn right at San Vicente, turn left at rock crushing, turn right at village, turn right at next fork, then follow the track down to the river. We've been there before. Click on Run No. for map. | A pleasant Sunday afternoon stroll. Long about 7-8k with a hill, short about 5-6k with only little bumps. On on at Premiere | Nancy Boy |
Previous Angeles Hash runs
Number
Date
Location
Remarks
Hare
< 4 5 6 7 8 >
1961
3/6/2016
Sapang Bato, vacant lot on left before cemetery
5k,7k and 9k trails. All no major hills, no wet feet
Meatless & Kaput
1854
2/16/2014
Bgy Manuali, Porac. Corner of Friendship Avenue/Poinsettia Ave, at police station 5, turn West through Bgy Cuayan. Turn left at water tower and follow the dike. There will be calcimine marks closer to start.
6 km for walkers, with only small hills. 8.6 easy km for runners. If you have short legs or don't jump far, you might get wet feet. Little bit dusty in some parts. Runners! - Bring some candy for the kids in the small Aeta village you will be passing. On home Margarita Station
Vendor Bender & Tingle Man
1782
9/30/2012
Run site at Planas. Drive to Porac Town. Take the left turn at the Porac river bridge NOT the usual right turn. Drive 500/600 mtre and take the right turn into the old Subic road. Keep on the straight and narrow for 4/5kms where the road will take a long sweeping curve to the right. You will cross another Porac River bridge. Immediately after the bridge take a sharp right, drive 100 metres and pick yourself a parking space.
6.3kms. Wet feet. Small hill. Circle at home of hare.
Mouse & Sip Sip In
1853
2/9/2014
Next to cemetery at corner of Hacienda Dolores Road on the way into Porac.
6.5 K for normal folks, extra loop for runners. A couple of short hills. One tricky downhill. One tricky stream crossing near the end. On Home Margarita Station. No trail marked for first section until all the pack is there.
dances with dogs and kujo
1940
10/11/2015
Jalung river bridge, just South of Porac. Turn left at Porac town bridge, 200m turn right at Toledo St. keep going and follow marks to river.
6k beautiful country. Wet feet. We may have a long split which will be 8k.
dances with dogs and mouse
2026
6/4/2017
Sugar Mill past Porac. Site of Famous Fly run. Take road to Dinalupihan and look for Sweet Crystals sign on right side. Follow road to Sugar Mill. Will start away from chicken sheds this time.
6Km max run. No killer hills. On Home Premier hotel.
dances with dogs
1971
5/15/2016
Over the Bridge to Nowhere, swing left and stop at the usual place at the junction before turning right up the hill.
7 to 8km long trail, about 5km for the short. Nothing strenuous!! On on at the Premiere.
Nancy Boy
1909
3/8/2015
Porac. turn right at bridge, about 3k then turn left, follow road to river, cross, through underpass. Same location as Blunt C..t and Finger in Dyke a few weeks ago.
7k A to A, moderate hill. Long run is 14k, just go round twice. On Home is ON SITE. Bring your own BBQ.
dances with dogs, mouse
1798
1/20/2013
Sapang Uwak. Porac toll booth. Usual U-turn. Left turn before 1st Underpass. Go down the hill after passing through the 2nd Underpass. Drivers take your pick at the bottom, the Bailly Bridge or the narrow stream. Then cross the concrete bridge and drive up the road to Sapang Uwak.
7Kms. Streams but a dry feet run for 99% of hashers. (There is always one). It should be slow walkers only on the first jeep. The hares will also be going with the first jeepney so I don't want to find a bunch of hashers up my arse when I'm halfway round the course. It is sure they will not be crips.
Single Malt & Sip Sip In
1737
11/20/2011
SOUTH DAP DAP. From MacArthur Highway turn left onto the Mainang Road which is 500 metres past the Bamban Shrine. Drive all the way to the top. Once on top drive 300/400 metres to the road on the right sign posted Dap Dap. At the bottom of this road turn left then right at the 1st junction. At 2nd junction turn left. The 3rd junction is left again then 300 metres to run start site. From bottom of hill to start is only 5 minutes. If you don't understand this follow one of our jeeps.
8.1kms for everyone. A little bit damp in places.
Single Malt & Sip Sip In
1768
6/24/2012
Far end of Mainang ridge. 600/700 metres past the Bamban bridge take the left turn and drive up to Mainang. When concrete end keep driving until you reach our early jeepney. If you are too bloody early do not drive down the right side track at end of ridge.
8.4Kms. Narrow stream muddy in parts. Small bridge but slippy so trail marked across stream. Because of length no checks.
Two Bottles & Single Malt
1898
12/21/2014
Porac. See Google Earth view of area by clicking on Run number. Turn right in Porac town on the Villa Maria road, after 1.2 km turn right (will be marked). A few hundred meters to the start point in a field,
A - A . Easy run, wet feet. Bring Lollies and Santa hats.
Floppy Dick/Cujo
1721
7/31/2011
A town run from Anchorage Inn.
A >> A
Soggy Dickhead
1730
10/2/2011
Cauyan Underpass. Take Friendship Highway. Turn right at Cop Shop. Drive through barrio, follow dike. At Manueli school follow power line to Underpass.
A >> A - On Home Anchorage. Difficulty: 4.5 7.5kms. Wet feet.
Rusty Nail + Boom Boom Moses
1744
1/8/2012
Baliti Pond, Mt Arayat. Drive to Magalang. At Magalang town turn right at gas station. Approx 2.5kms take a left at the trike terminal. Drive another 2.5 and take the left turn. Do not go straight at this junction. If you cross bridge at the stream you have gone to far. Carry on to Baliti Pond.
A >> A. Make sure the front seat jeepney passengers know where they are going. It would nice if our private vehicle drivers timed their arrival to coincide with the jeeps so that everyone could start together like wot we used to do. Bloody hell I just saw a pig flying over Manuela Compound.
Weak Shaft & Single Malt
1732
10/16/2011
if sunny: Start at Target. If you bring your car leave it at the lower bridge in Sapang Bato. if rainy: A to A somewhere else
A >> B Difficulty: one hill only
Panzer + S&M Man
1729
9/25/2011
Start from the old Friendship gate. No transport so find your own way.
A >> B on home is the Anchorage
Soggy Dickhead
1727
9/11/2011
Sacobia, Bridge To Nowhere area
A >>> A
Cujo
1742
12/25/2011
Local run starting and finishing at Margarita Station
A >>> A Not a candy run
Bakla Banger
1751
2/26/2012
Drive to Porac town. Take right turn at bridge taking the Villa Maria road. After 2.5/3.0 kilometres take the left which will be splashed with powder. This takes you to a barrio called Paranganan. Carry on for 200 metres and you are at the run site.
A >>> A. (I'm weeping as I write this). 7.0 kilometres. You will come upon a large muddy patch with no way round it. (weeping stops). But not to worry as you still have a nice clean stream to cross where you can scrub the crap of your socks and shoes.
Hynd Tit & Single Malt