Sunday Run/Hike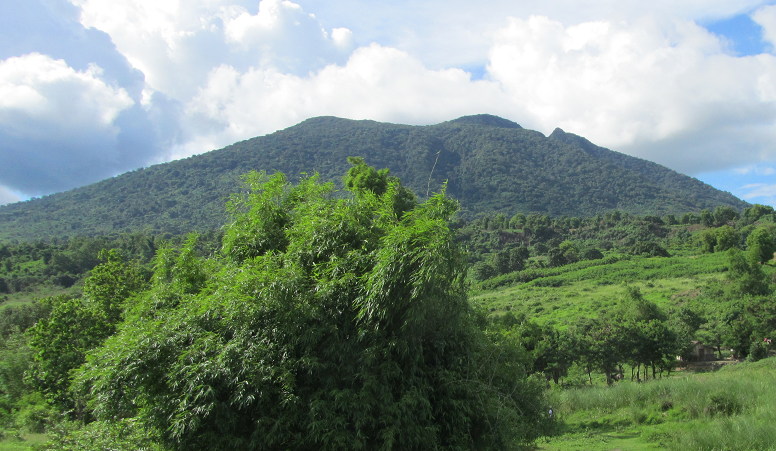 Who: All - Adult themed - Children welcome but Parental discretion advised
When: Every Sunday
Price: Men 300 Peso, Women 150 Peso, Kids 100 Peso

Upcoming Angeles Hash runs
Previous Angeles Hash runs
Number
Date
Location
Remarks
Hare
1 2 3 4 5 >
1991
10/2/2016
Xevera Mabalacat
Drive on Macarthur hwy towards Bamban when you pass under Subic-clk-Tarlac express way about 1 klm turn left into Xevera Housing complex take the first turn on your left Kabayan dr follow to the end then turn right for about 400 meters then left look for rex,s white car will mark chalk on crns click on run number for map
lost in subic and Runisorass
1874
7/4/2014
West area
Prepare yourself,you are about to join a great adventure
two bottles and sirena
1766
6/10/2012
Waste ground opposite entrance to Paradise Ranch on Base.
On home Margarita Station.
Bum Steer & Sodermiser
1921.
5/31/2015
Villa Maria. At Porac turn right over the bridge,continue on that road, though the SCTEX underpass, stay on concrete for another 3/4Km, will be marks in Villa Maria to start.
Short/Medium run, hilly, very scenic. On-home Niagara.
Two bottles and Sirena.
1758
4/15/2012
Villa Maria underpass.
Dances with Dogs & Lowerprofile
1839
11/3/2013
Villa Maria Underpass near Porac
Lovely countryside.
Mouse and TBA
1681
10/24/2010
Villa Maria (Porac) U/pass
1821.
6/30/2013
UPDATE! at 8.00am Sunday, Because of the weather, today's run is changed,New Details-- Start, Same as last week, opposite McDonald's on-Base.there will be NO more changes.
On-Home Margarita.
Bakla Banger and morphine.
2035.
8/6/2017
Under bridge to Nowhere. Take 1st turning on left after bridge, keep going left to under bridge, past the squatter area and down to riverside.
Short 5Km. long 7Km. On-Home Premiere.
Induces and Helpers.
2067
3/18/2018
Under bridge to nowhere. 5 km and 7 km. On home Premiere
Vlad the impaler and honey dew
1699
2/27/2011
True North
2061 AGPU run
2/4/2018
Transport leaves Premiere Hotel at 15:00. Location is at San Martin. Go over the bridge to Nowhere, turn left at the T-jct, go through the Aeta village (very slowly pls) and park at the top after the village. Start and On Home will be at San Martin.
Two trails, but they will not be marked at start, so wait for the hares. There will be a T-shirt and free food at the On Home in San Martin. Fees: 650 for men, 350 for ladies and 200 for kids. A special thank you to our sponsors: The Ambassador Suites, NT Realty and Barbarinos.
Supot & Proposition
1918
5/10/2015
Transport at Premier Hotel 3pm. Run start is almost the same as last week, but keep going past the gate where last weeks circle was and continue about 1km until the major split. At the split go straight and keep the woods on your right, parking off to the right in the woods. Look for Pajero.
Long is 6k+, 2 hills, a bit of a challenge. Short is about 4.5, 1 hill. With the rain will probably be wet feet. On Home Charlies on the Bend.
Filipina Logic, Run Forrest Run, soggy butt
2018
4/9/2017
Trails start almost at the end of Mainang road. Marks from McArthur highway.
Short and shorter trails. On home Niagara
Sirena & Filippina Logic
1981
7/24/2016
Trail starts at the Agricultural College Helipad on the top of the hill in SanVicente
drive trough the base over the bridge to nowhere follow the main rd until you get to T junction turn right follow the road till first road on the left side then up to the top of the hill at the T junction turn right about one hundred meters on the right is the start not sure how long yet /// ON home is at Niagara
lost in subic + Marbles
1928.
7/19/2015
Town run, The hare has been out yesterday and Today, but it's so wet and muddy it will have to be a in town run this week..
On-Home Niagara.
2 Bottles.
2080.
6/17/2018
Town Run, even though it's stopped rain today, it would be very wet and muddy in the countryside, So town run it is..
Two trails one 4k and another one longer.. On-Home Niagara.
Two Bottles & Sirena.
1993
10/16/2016
Town run Premiere
We have decided to do a town run from the Premiere because the weather is not forecast to be better by the time of the hash run. A to A on home premiere
Floppy Dick & Cujo
1847.
12/29/2013
Through Magalang, then usual left then right turns, at the roundabout(ag.College)bear left, continue on past the Rehab centre,past the archway Brgy Sto. Nino,then look for HHH sign and calsamite marks
Two trails short and medium. On-Home Pondarosa, Mt View.Pool at the Hotel if you want to Swim.For directions to Start, click on run No.The Run Start has Changed slightly, Check map...
Wrong Way & Long Time Coming.
2006.
1/15/2017
Through Friendship and go past the cement plant, through the overpass. Take the 2nd road on the left (the new cement road), go over the bridge. Just before the entrance to Deca Homes is a dirt road on the left. Start point is at the end of the road.
Gps Co-ordinates UTM 51P 0235894 1677937. Nice leisurely sunday afternoon hash run. On-Home Premiere. Click on Run No. for map.
Smack my arse & Banka Blower.