Sunday Run/Hike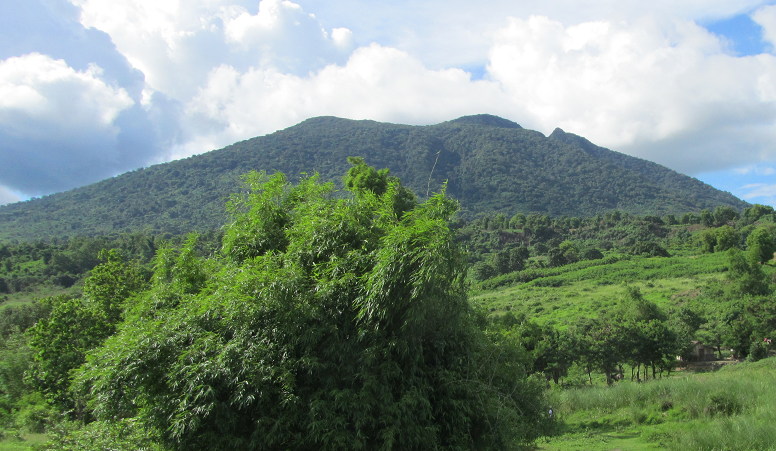 Who: All - Adult themed - Children welcome but Parental discretion advised
When: Every Sunday
Price: Men 350 Peso, Women 150 Peso, Kids 100 Peso

Upcoming Angeles Hash runs
Previous Angeles Hash runs
Number
Date
Location
Remarks
Hare
1 2 3 4 5 >
Baguio
2/13/2016
Baguio
20150318 Nash Hash
3/19/2015
Phillipine Nash Hash 2015
Short Circuit
1767
6/17/2012
Two Bottles & Sirena
1770
7/8/2012
Exit Porac interchange, then the usual "U " turn, and park BEFORE the underpass
Easy run, bring umbrella's, on-home Margarita..
Saput & morphine.
1716
6/26/2011
A - A
1861
4/6/2014
A TO A, Across the Bridge to Nowhere Crime scene near San Vicente Agricultural College Look for White powder for start.
Not your usual suspect of a Trail. Rolling hills, sand , water, and dust. Many children on the trail bring candy. 7K for runners and walkers. 3K for cripples, More or less ON ON. On Home Brass Knob
Weak Shaft & Kaput
1786
10/28/2012
A to B. Start near old Friendship gate. (B) will be at Margarita
Everyone make their own way to old Friendship gate. When everyone there you will be directed to the start of trail ... on on
Finger in the Dyke & Slim Picking
1721
7/31/2011
A town run from Anchorage Inn.
A >> A
Soggy Dickhead
1830
9/1/2013
About 500 meters past the Bridge to nowhere, click run # to see Google earth picture
Go over the bridge to nowhere and the start point is at the first intersection, at the bottom of the hill after the left turn. Careful where you park because trucks use this turn to get to the river. A-A run. No it is not a dry feet run! Mud, wait a bit thorns etc.
Mother duck and Answer do
1846.
12/22/2013
AcH3 Christmas run, local, no transport, bring candy for the kids.
Do the Run, and find where the Beer is!!
Bakla Banger & Morf.
1992
10/9/2016
Across the bridge to nowhere at the Helo pad. Across the bridge, turn right at the 1st tee, 1st left going up the hill on concrete, bear right at the top. On the right.
Due to rain will be a short and rain appropriate trail. 4 or 5 k.
soggy butt
1897
12/14/2014
Across the bridge to nowhere, right at the T. Approx 2k turn left towards village. Approx 500m turn right onto dirt road. Approx 500m follow road hard right, ignoring trail straight. Approx 500m at turn (L) go rightish down narrow trail to circle/parking site. Will mark with calcimite powder.
A to A. Approximately 5k short, 8k long loop. Wet feet both trails.
soggy butt @ Poo Bear
1941
10/18/2015
Across the bridge to nowhere, right at the T. Left at the Rock Crushing Plant (about 2k from T)towards town. 400 m take a right, dirt road. Follow to the split (abt 1.5k) bear right on main dirt road. Right at the next HARD corner, down to the river. Parking at the corner for a few cars if you're not liking the road to the circle. Will mark with powder.
Long (7k apx) Short (5.5 apx). Wet feet. Nothing really hard. Long trail more scenic. Road to circle is a bit rough but drive slow and you'll be fine. Circle is the right turn down to the river, been there several times. On Home Premier Hotel.
soggy butt @ Filipina Logic
1960
2/28/2016
Across the bridge to nowhere. At the T turn right. About 1.4 km up the road park on the right hand side, road parking is best because not a lot of room for cars off the road. Look for my Pajero.
3 trails. Short is about 3.5, Medium is about 6, long is about 6.8... medium is the easiest. Long trail is a challenge so be warned. On home Premier.
soggy butt, Poo Bear, Filipina Logic
2024
5/21/2017
Across the bridge to nowhere. Right at T. Stay on concrete road PAST rock crushing plant. Over steel bridge. Just past concrete wall on Left hand side turn left onto the concrete road and follow until you reach the mango grove. There will be a split about 2km, stay straight. Mango grove on the right about 100 meters after the split.
Medium trail about 6.5k. Longer trail a bit over 7.5k. On home is on site so bring a bbq grill if you have one and food. I will have a grill as will Saput. Anyone else bringing a grill would be a great help. We will do a bonfire.
soggy butt @ Nigel
2003
12/25/2016
Across the bridge to nowhere. Right at the T. Left at the rock crushing plant. 1st right onto dirt road. Follow powder down to river. About 6.5 k, 1 trail, wet feet.
On Home Premier Hotel.
soggy butt
1963
3/20/2016
Across the bridge to nowhere. Right at the T. Left at the rock crushing plant. Right at the 1st real dirt road. Follow the dirt road until the right turn going down to the river (abt 3 k). Run starts at river. Route will be marked with powder.
Long 7.5 k Short 5 k. Both wet feet. will be marked with paper, powder, YELLOW Tape. Location changed due to road construction. On home Premier.
tingle Man & soggy butt
1896
12/7/2014
ag college - helicopter pad - N15.14.207 E120.31.785
from bridge to no where travel 1.7km to T junction, take a right, travel 500 meters to covered bus stop and take left. follow road up and to the right about 700m until the grassy area on right hand side. please park on road not in the grass for that is where we will have the circle. 2pm start!!!!!! tell your friends.
meatless + bush diver
1899
12/28/2014
Ag College. Helicopter Pad Over bridge to nowhere, turn right at junction.Turn left opposite church. At top of hill turn right
A to A On home Premier Hotel
Bushwanker and Carabao Licker
1832.
9/15/2013
Ag. college, San Vicente.Over the bridge to nowhere, right at the T junction, on for 300m then left up the hill, right at the top, down the hill and you're there.
A to A run. On-home Niagara
Picasso and mother Duck.