Sunday Run/Hike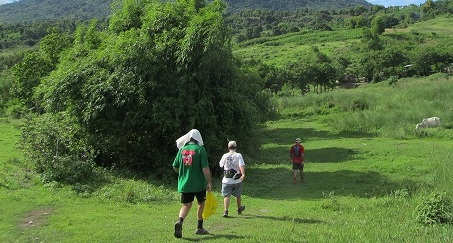 British Empire and American Colonies #379
Saturday, February 10, 2018
Time: 3 pm
Location: Meet at Niagara lounge in santos street.
Remarks: Jeepney transport.
Hare: Single Malt & Two Bottles
Who: Strictly Men Only
When: Once a Month - Determined by Hare
Price: Determined by Hare on the day (to cover transport and drinks)

Upcoming Angeles Hash runs
Previous Angeles Hash runs
Number
Date
Location
Remarks
Hare
< 1 2 3 4 >
366
2/25/2017
Niagara
Transport. Two trails, 3Km and Longer one...
Two bottles
361
9/17/2016
Niagara 300PM
Easy run bring towel for swim in luxurious resort pool
Kaput & Trucka Fucka
323
6/29/2013
Niagara Bar Rest. Transport provided.
Cuayan area, around 7 kms all flat. Should be dry feet unless it rains really heavily.
Pussy Licker
356
4/30/2016
Niagara.
8k and 4k runs. No wet feet. On home has swimming pool and shower. Transportation of your bags to on home will be available.
Trucker Fucker & Kaput
311
6/23/2012
not telling
Soggy
309
4/14/2012
Not Telling..
Transport.
Induces Mens.
321.
4/27/2013
Only the Hare knows, We hope!
The Run is A to B.
Induces Mens.
335
5/17/2014
Out Porac way.
A >>> B. 7 to 8 Kilometres.
Single Malt
318
1/19/2013
Pag-Asa road. Run starts 1st left after Vindale Farm sign.
A comfortable 9.5kms. A--B. Dry feet run.
Single Malt & Pussy Licker
306
1/24/2012
Porac (not the mango trees)
Single Malt
352
12/12/2015
Premier Hotel
The A-Z is back and strictly MEN only. Please arrive promptly, do not miss the start as we are live haring a trail taking in 26 bars. 11:30 Registration (P200 per person) & collect commemorative goody pack 12:00 Photoshoot and Briefing 12:12 Departure for A Bar
Deep Throat & Bloody Fairy
342.
12/19/2014
Reindeer country, looking for Santa.
Friday the 19th, if anyone has a problem with that date, talk to myself or Rusty..Ok, looks like no problem, So 3.30pm Niagara.
Rusty Nail.
355.
3/26/2016
Sacobia area.
Transport. Don't be late. 2.30pm!!
Single Malt.
325
8/17/2013
Sacobia River
maybe wet feet
Scrotum & Single Malt
No. 326
9/28/2013
Shhh..
2 Bottles
320
3/23/2013
Shhhh!
Transport. i am assured by 2bot. that it is NOT a ballbuster, so come along for a good day out..
Two Bottles.
338
8/16/2014
Somewhere out there.
Single Malt
378
1/5/2018
Start from Premiere Hotel at 3:30
The 'B' team got something brewing. Transport for bags availale. No swimming.
Honey Dew & Bunka Blower
337.
7/26/2014
Start is at old Friendship gate.
7km. So not to difficult.
2 Bottles.
334.
4/29/2014
Start is at the Resto. Charlies on the Bend, Opposite the BPI bank, 200M before the old friendship gate.
A to A. About 6/7Km.
Soggy.