Sunday Run/Hike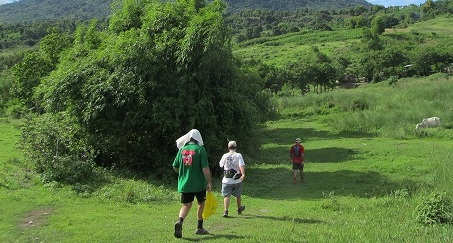 British Empire and American Colonies #376.
Saturday, November 25, 2017
Time: 3.00pm from Premiere.
Location: We shall all know on the day.
Remarks: Transport. A to B.
Hare: K. Thief.
Who: Strictly Men Only
When: Once a Month - Determined by Hare
Price: Determined by Hare on the day (to cover transport and drinks)

Upcoming Angeles Hash runs
Previous Angeles Hash runs
Number
Date
Location
Remarks
Hare
< 1 2 3 4 >
315
11/17/2012
Barrio Brettia / Olongapo /
Be at Johannson by 3 PM Sat 17th Nov!! Trans Port will leave as soon as every one who is doing the BEACH is there!!!! Bring A Bottle of Water !!!!!! The ON ON will be Hot Zone Brettio!!!!!
rusty nail & T/B/A
342.
12/19/2014
Reindeer country, looking for Santa.
Friday the 19th, if anyone has a problem with that date, talk to myself or Rusty..Ok, looks like no problem, So 3.30pm Niagara.
Rusty Nail.
370
6/24/2017
Meet Niagara.
Townrun, bring swimming gear, transport for bags available.
Samba Labamba & Susu
343
1/10/2015
transport.
Don't be late..
Scrotum & Single Malt
325
8/17/2013
Sacobia River
maybe wet feet
Scrotum & Single Malt
312
7/21/2012
Transport leaves Niagara at 3.00pm, out in the bundok..
Combined Kowloon/Beach run, there will be a small charge for transport and beverage "From information received we understand that the run will not be too long (perhaps), there will be no rivers to swim (maybe), we will not have to cope with any precipices (possibly), but it should be obvious by now that there is a catch somewhere, hounds are advised to keep an eye open for scenic views. "Now those hounds who remember the last time ;this advice was given will know what to expect, (if they survived), to the rest - poor innocents - we can only say 'BEWARE'"
Secret!!
338
8/16/2014
Somewhere out there.
Single Malt
335
5/17/2014
Out Porac way.
A >>> B. 7 to 8 Kilometres.
Single Malt
306
1/24/2012
Porac (not the mango trees)
Single Malt
300
8/20/2011
TBA
Single Malt
296
4/12/2011
Single Malt
353.
1/29/2016
haha, wouldn't you like to know... Ok, beachers, two trails, one 4Km, and the other More than 4km..
3.00pm Don't be late.
Single Malt & 2 Bottles.
329
12/28/2013
Junction of Perimeter Road & Friendship Highway.
Hares will not be at the start - all hashers to start at the same time, 3:00 PM, sharp. No early starters please.
Single Malt & Pussy Licker
318
1/19/2013
Pag-Asa road. Run starts 1st left after Vindale Farm sign.
A comfortable 9.5kms. A--B. Dry feet run.
Single Malt & Pussy Licker
349
9/26/2015
Friendship. Usual place.
Hello Brian will be at Friendship 01.00. Need your know how regarding the bar hop.
single malt & two bottles
347
7/25/2015
Charlies On the Whats It. Top of Perimeter Road.
The forgotten Hash pops it's head over the foxhole
Single Malt & Two Bottles
355.
3/26/2016
Sacobia area.
Transport. Don't be late. 2.30pm!!
Single Malt.
311
6/23/2012
not telling
Soggy
7/2011
7/30/2011
Friendship
Date is fixed
Soggy Dickhead
341.
11/1/2014
Meeting place is Mrs Robinsons, be there before 2.00pm.
This Beach is combined with the Bushranger, so one trail for the both
Soggy.