Sunday Run/Hike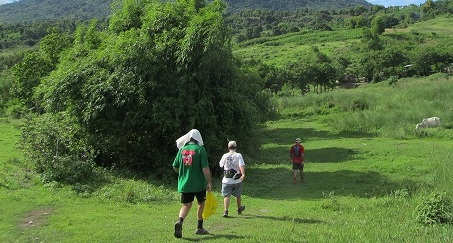 British Empire and American Colonies #375
Saturday, October 28, 2017
Time: 2pm
Location: 2pm @ Premiere Hotel
Remarks: Joint BEACH with guys from the Pattaya Jungle Monkey Hash! Cost will be P500 per hasher but will include food and extra beers plus a couple of impromptu beer stops along the trail!
Hare: Mouth To Mouth and Wild Wolf!
Who: Strictly Men Only
When: Once a Month - Determined by Hare
Price: Determined by Hare on the day (to cover transport and drinks)

Upcoming Angeles Hash runs
| Number | Date | Location | Remarks | Hare |
| --- | --- | --- | --- | --- |
| 375 | 10/28/2017 | 2pm @ Premiere Hotel | Joint BEACH with guys from the Pattaya Jungle Monkey Hash! Cost will be P500 per hasher but will include food and extra beers plus a couple of impromptu beer stops along the trail! | Mouth To Mouth and Wild Wolf! |
Previous Angeles Hash runs
Number
Date
Location
Remarks
Hare
< 1 2 3 4 >
371
7/29/2017
Meet at Niagara
Jeepney transport. Long run 6 k. Short run 4 k. On home has pool. Bring swim gear. Transport of your bags available.
Kaput & Trucka Fucka
361
9/17/2016
Niagara 300PM
Easy run bring towel for swim in luxurious resort pool
Kaput & Trucka Fucka
359
7/30/2016
Town run start at Charlies At The Bend
5 Km run, On home has Pool and Gym.Transport for bags at start. If driving park near Premier Hotel and get jeepney to Charlies.Fees payable to Hares is ZERO Pesos
Kaput & Trucka Fucka
350
10/10/2015
Friendship , new Jollybee parking Lot.
Transport for your bags to finish will be available. Bring towel and gear if you want to swim at the onhome. Park your cars near Phoenix Hotel and take the Jeepney to Friendship. Run will be 5 to 6 k
Kaput & Trucker Fucker
344
4/11/2015
Meet outside bar next to Honey Ko's on Perimeter Rd. Trail starts Sapang Bato Gate
Trail ~11 km of mostly flat, fastish terrain. There will be creek crossings, so expect wet feet. Bring water as there is little cover!
Leech My Nuggets
319
2/19/2013
Make your own way to old friendship gate,Aim to be there at 3.00pm. await instructions from Hares, The run is A to B, if you have a bag the hares will transport it to B..
You will be confronted with the Wonders of our environment,Enjoy, as you might not pass this way again...
morphine and S & M. Man.
313
9/15/2012
Panzer + S & M Man
345
5/9/2015
SUBIC! Transport to Subic leaves Niagara at 11.30am, limited seats in private cars.
Out of town BEACH run on Saturday May 9 at Subic. Propo will hare a 7km hilly trail near Scots Foundation north of Subic with on-home at Johans Baloy. Meeting time and place is 2PM at JOHANSSON'S in Barretto. Transport for the run start site will leave Johansson's sharp at 2PM.
Proposition
367
3/25/2017
2PM at Niagara! 5KM walkers! 8KM runners! Shitty trails! Shaded on home (NO swimming pool)! Seated circle! Men only!
P200 per hasher! Vehicle will bring your bags from A to B
Proposition and Wild Wolf!
323
6/29/2013
Niagara Bar Rest. Transport provided.
Cuayan area, around 7 kms all flat. Should be dry feet unless it rains really heavily.
Pussy Licker
301
9/27/2011
Pussy Licker
6/2011
6/11/2011
TBA
Pussy Licker
340
10/11/2014
Meet Niagara Bar/Rest. Jeepney to run site, so don't arrive after 3:00 PM or you'll miss it!
A-B, about 7.3 km mainly flat, dry feet if you're careful.
PUSSY LICKER
348
8/15/2015
Jeepney leaves from Niagara bar/rest. in Santos street at 3:00 PM sharp.
Trail is A-B. Secure place will be available to store bags, etc., while you're on the trail.
Pussy Licker & Scrotum
358.
6/25/2016
Don't go to Niagara, the run starts at Friendship.
there will be a 100 pesos running fee, collected at the start. transport provided for your bags. Expect the unexpected...O'dear haha. Click on Run No. for more info.
Runisorass & Morf.
336
6/27/2014
The start Will be from the Water Tower at the Top of Diamond Sub. Across from the Car Wash !!!!
The Run will be between 4 to 5 k !!!! it will be an A to B trail . If you are planning to drive talk to me about where you can park your car !!! Will be a Flat Walk , no Mt's , may be two or three Rivers to cross !!!! some mad caribou's !!!!!!! hahahah ON ON ON
rusty nail
# 333
3/15/2014
Starts Just past the New Friendship Gate on the road going to Sapang Boto If Your Walking from Old Friendship jeep Stop walk on the Rt side of the street & U will see Beach Hash marks to the Start.
Will be a easy 4 k Walk & a Small Circle with a few beers. Then after the circle, will do A Bar Hop !!!! This is not a Rambo Beach, Don't like short trails , you don't have to come !!! it's for the Old Time Hashers & Cripples !!!!!!!! if You bring a bag or drive a Car go to 3 J 's which is off Texas St on the Alley Way !!!!! or you will have to carry your bag !!!!! No place to park Your Vehicles at the start. Not unless you leave them at the old Friendship Gate Area!!!!
rusty nail ???????
# 339
9/20/2014
Every one will meet at Margarita Station at 230pm Sat 20th !!!!!
There will be Two Separate Trails for this Beach !!!! The Jeep will leave Margarita Station for the Long Run at 3pm & the Short Run will leave at 230pm !!!! Single Malt will be doing the long Run/trail at Sapang Boto !!!!!The Malaysians & those who wish to do the long Trail will leave with Single Malt on the jeep!!!!! Rusty Nail Will be doing the Short Trail for the Slow Walkers & Cripples from the Old Friend Ship Gate at aprox 4pm !!! The Slow Walkers & Cripples will catch a Friendship Jeep from Check Point at 330 pm and will start at 4pm (Approx ) from the old Friendship Gate !!!! The short Trail will be Approx 4 to 5 K's (no longer than 5 k's) The two groups will meet back up at Brass knob at Appox 530 pm for short Circle & some Happy Hour Beers !!!!!
Rusty Nail & Finger in the Dyke & Single Malt
315
11/17/2012
Barrio Brettia / Olongapo /
Be at Johannson by 3 PM Sat 17th Nov!! Trans Port will leave as soon as every one who is doing the BEACH is there!!!! Bring A Bottle of Water !!!!!! The ON ON will be Hot Zone Brettio!!!!!
rusty nail & T/B/A
342.
12/19/2014
Reindeer country, looking for Santa.
Friday the 19th, if anyone has a problem with that date, talk to myself or Rusty..Ok, looks like no problem, So 3.30pm Niagara.
Rusty Nail.