Sunday Run/Hike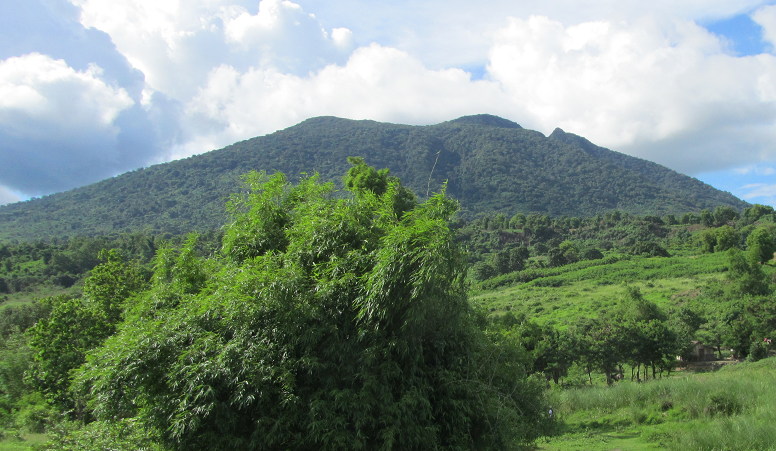 Who: All - Adult themed - Children welcome but Parental discretion advised
When: Every Sunday
Price: Men 300 Peso, Women 150 Peso, Kids 100 Peso

Upcoming Angeles Hash runs
Previous Angeles Hash runs
Number
Date
Location
Remarks
Hare
< 1 2 3 4 5 >
1735
11/6/2011
Ayala. Mt.Arayat.. go through Magalang, turn left then right onto Magalang-Pac Rd.At pampanga Agri College roundabout go left, continue for 1.4k, then a right turn onto a concrete rd,on for 400m to start.hope this is perfectly clear!
click on run number for map of start location.
Induces & helpers
Mt Arayat Outstation
2/10/2012
Baguio
Single Malt
1676
9/19/2010
Bahay Bata Friendship
1700
3/13/2011
Bailey Bridge, Bamban
1694
1/23/2011
Balite Lake, Mt. Arayat
1922
6/7/2015
Baliti - Mt Arayat area - Take Angeles Magalang Rd (past Marquee Mall) to Magalang. Turn right at Jolly Bee and continue 2.8kms. Then turn left on that road 2.4kms. Passing the village of Baliti. Turn left just before the bridge. Continue to the run site. Park along the road just past Gintung Pakpak Ecopark.
on home Marble Inn (on road leading to Swagman Hotel)
Bush Diver & Handbrake
1744
1/8/2012
Baliti Pond, Mt Arayat. Drive to Magalang. At Magalang town turn right at gas station. Approx 2.5kms take a left at the trike terminal. Drive another 2.5 and take the left turn. Do not go straight at this junction. If you cross bridge at the stream you have gone to far. Carry on to Baliti Pond.
A >> A. Make sure the front seat jeepney passengers know where they are going. It would nice if our private vehicle drivers timed their arrival to coincide with the jeeps so that everyone could start together like wot we used to do. Bloody hell I just saw a pig flying over Manuela Compound.
Weak Shaft & Single Malt
1968
4/24/2016
Bamban Mango trees. Go over the Bridge to Nowhere. Turn right at first and second T-junctions. Pass baily bridge, turn left after wall on left side. 1 km to mango trees.
Run is approx. 7.5 km. Bit of up and down. Chance of wet feet. On home Premiere.
Runisorass & Bush Wanker
1972
5/22/2016
Bamban, Left turn up the mainang rd.follow that for 1.5Km, start is on left side by a small nipa hut, with parking space.
Three trails, one short 3Km, one longer, and one false trail. Don't start before hares arrive. bring flashlight if you want to see inside japanese cave, and if so go in with partner. On-Home Niagara. Note, Fruit tree's along the trail, please no picking..
2bottles & Sirena.
1805
3/10/2013
Bamban, Take MacArthur hiway to Bamban, go over the bridge(Coathanger) on for 1.4km, then left on the Mainang Rd, on for 1.3km, then a right turn(will be marked)down there for 400m..
A to A. 5/6km run, couple of steep spots!.. On-Home Margarita. Click on run No. for map.
Soggy dickhead
1817
6/2/2013
Bamban. Click run# to see google earth. Over Bridge to nowhere all the way. Turn right at San vicente, then right at the rock crushing plant. Across the Bamban river next to the broken Bailey bridge. Left after 700 m at the end of the wall. 800 m. to the next wall.
A-A. Same place Induces did a run a couple months ago. The river ford has been built up so it is a road now, cars can cross. On On Margarita
Cujo/Floppy Dick
2001. A space Odyssey.
12/11/2016
Bamban. MacArthur to the Coathanger bridge, on for 300m, turn Left, then first Right, on until you see my Silver Vitara.
Short trail 5Km. Medium 6Km, split is 500m from the start. The road from SM Clark to the Mabalacat gate is open, might help some, or you can always go though Base. Click on Run No for map. On-Home Premiere.
Morphine, Smack my Arse, and Golden Shower.
1917.
5/3/2015
Bamban. take MacArthur Hiway to Bamban, go over Coat hanger bridge, on for 300M, then turn left, continue on that road for 2K's, then it's a right turn before the Bailey bridge, There is a high wall and new concrete road, continue on until you see the Red gate..
You can also go through Base, then over the bailey bridge, next left. Run of about 7Km, moderate hills, no wet feet. On-Home Premiere hotel.Click on Run No. for Map.
Induces and helpers.
1801.
2/10/2013
Bamban. take MacArthur Hiway to Bamban, go over Coat hanger bridge, then turn left, continue on that road for 2K's, then it's a right turn before the Bailey bridge, keep going for about 1-1.5K's. turns will be marked in Calsomine. .
NOTE! on-Home is Brass Knob. If you don't want to go MacArthur, go though Base, and approach the bailey bridge from the other direction..Click on run No. for map..
Induces Mens. & Girls.
1822
7/7/2013
Bamban.Disused Shell gas Station, right hand side MacArthur Hwy.500m before the bridge.
A to A. On-home Margarita.A hash run for all physical abilities......
Soggy dickhead
1934.
8/30/2015
Bamban.MacArthur highway to Bamban, over the bridge(coathanger) continue on for 300m, then left turn, on for about 1.5km, area to park on you right, will be marked.
Short and Medium trails, there will a split at the 2km mark,Short is Right, Med/Long is Left. On-Home Marble Inn.
Soggy DH. & Mini D'Muncher.
2078
6/3/2018
Barangay Baliti near Gintung Pak Pak up Arayat way
Take the road to Magalang and turn right at the Jolly Bee going to Arayat. Look for the sign going to Gintung Pak Pak which is by a trike stand. Turn left and drive to just before the bridge. Turn left again there is another sign to Gintung Pak Pak. Continue down that road for about 1 km and park just past Baliti Lake. Beautiful trails. On home Premier Hotel.
Bush Diver
2073
4/29/2018
Barangay Cuayan Just after you pass under the clark subic toll rd
Go down Frienship hwy past timog pk turn right at Poinsettia ave Barangay Cuayan police station follow that rd around the dyke too the express way once you pass under it look for marks and parking on the right about 100mtrswe have started from this spot before .The trail is about 7/8 klm not really sure no gps gradual hill if you don,t want to do longer trail and wet feet turn back at the top
lost in subic+Hynd tit
1952.
1/3/2016
Barrio Pio in between Sugar Mill and Porac, Turn off on the Pio Arch and will be splattered with powder every turn off.
Bring your Wellies.
Single Malt & Sip Sip In
1995.
10/30/2016
Barrio Pio,Porac. At the bridge in Porac turn left, and proceed to old road to Subic, bare right, continue on for about 4Km, then it's a right turn that will be marked, continue down to river bank.
Short trail is 4.5Km, long 7.5Km.Easy to moderate trails, wet feet!please bring candy for Aeta kids.Same start as Single malt & Sip Sip in January. On-Home Premiere.The Map I have put on, IS incorrect! disregard it.Now deleted..
Guardian Angel & Fallen Angel.